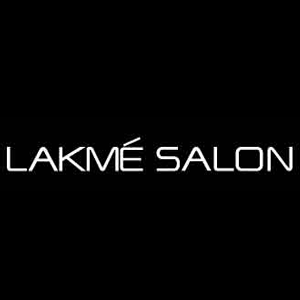 Lakme Salons
Up to 50% off on services
Get a 50% off on your haircut, 30% off on regular waxing and clean up, a 20% off on rebonding/global colour/highlights or a 10% off on all services with frapp's student discount.
This offer is valid for girls only.
Applicable On
All days with prior appointments
1.Show this Screen with the Code and your College ID.
2. One voucher per bill will be accepted.
3. Voucher and valid college ID needs to be shown at the front desk before availing the offer.
4. The offer cannot be clubbed with any other existing offer or bridal services.
5. The offer can be amended or withdrawn without any prior notice.
6. Offer Valid at all Lakme Salons.
7. Taxes as applicable.
8. Follow the process as required at the salon.
CCI - Mumbai
Lakme Salon, Cricket Club of India, Dinshaw Wacha Rd, Churchgate, Mumbai-400 020
Walkeshwar
Lakme Salon Sea face Krishna Nivas C H S L, Shop no 1, 58/A, Walkeshwar Rd, Mumbai - 400006
Tardeo
Lakme Salon, Wellington Sports Club, K Khadge Marg, Tardeo, Mumbai
Churchgate
Lakme Salon, Industrial Assurance Building, J Tata Rd, Opp Eros Cinema, Churchgate, Mumbai - 400 020
Colaba
Lakme Salon 3, Arsiwala Building, Wodehouse Rd, Colaba, Opp. Rustom & Co., Mumbai - 400005
Parel
Lakme Salon, Shop no 10, Bayside Arcade, Opp Bharat Mata Theatre, Parel, Mumbai - 400012
Shivaji Park
Lakme Salon, Shop No. 3, Shiv Kutir, Opp. Hotel Amigo, V. S. Marg, Shivaji Park, Mumbai - 400028
Bandra Hill Road
Lakme Salon, #101, C/5, First floor, Libra towers, Opp. St. Peters Church (St. Stanislaus School), Hill Rd, Bandra, Mumbai- 400050
Khar
Lakme Salon, Ground Floor, Plot # 655, Villa Hyacintha, Khar 20th Rd, Khar (West), Mumbai - 400 052
Santacruz (W)
Lakme Salon,16 poddar bldg, Tilak road, Santacruz(W)
Mumbai Central
Lakme Salon, B / 6-7, Shakti Sadan CHS, Opp. Navjivan Society, 161-163, Dr. Dadasaheb Bhadkamkar Marg, Mumbai Central, Mumbai 400007
Vile Parle (E)
Lakme Salon Khadayta Bhuvan, Hanuman Rd, Opp. Shivleela Hotel, Vile Parle (E), Mumbai - 400 057
Jogeshwari (W)
Lakme Salon,S.V Road, Next to Boston Hotel, Jogeshwari West, Mumbai
Veera Desai Road
Lakme Salon, Shop -8, Bharat Apartment, Next To ICICI Bank, Veera Desai Road, Andheri West, Mumbai - 400058
Oshiwara
Lakme Salon,Shop no 10,11 & 12, Park paradise, Opp green park,oshiwara Andheri west Mumbai 400053
Goregaon (E)
Lakme Salon,1st Floor, D B House, General A K Vaidya Marg, Goregaon East, Mumbai - 400063, Above HDFC Bank
Malad (W)
Lakme Salon, Shop No. -1/2, Ground floor, Shiv Ganga, Bldg No 3, Sony Complex, Chincholi Bunder Rd, Malad (West), Mumbai- 64
Thakur Complex
Lakme Salon,Building No E/3, C Wing, New Highway Park, Thakur Complex, Near Avenue Hotel, Kandivali (E) Mumbai 400101
Kandivali (E)
Lakme Salon, Shop No 3&4, Ground Floor, Autumn Grove, CHS Ltd, Lokhandwala Township, Akurli Rd, Kandivali East, Mumbai - 400101
Borivali (W)
Lakme Salon 5, 6, 7 Vivekanand Nagar, Near Borivali Flyover, S. V. Rd, Borivali (W), Mumbai - 400 092
Powai
Lakme Salon, G 1, Ground Floor, El Tara Building, Orchard Avenue, Off Delphi Building, Hiranandani Gardens, Powai, Mumbai - 400076
Chandivali
Lakme Salon, Shop 1 & 2, Ground Floor, C-Wing, Lake Primrose, Lake Homes, Off Adi-Shankaracharya Marg, Chandivali - 400076
Ghatkopar (E)
Lakme Salon 5, Shree Sai Vaibhav C.H.S.Sixty Feet Rd, Vikrant Circle, Ghatkopar(E), Mumbai - 400 077
Lokhandwala Andheri (W)
Lakme Salon, Shop No. 1 & 2, Ground Floor, RNA Shopping Arcade, Krystal Avenue CHSL, Lokhandwala Market, Andheri (West) - 400053
Bhandup (W)
Lakme Salon,Shop No-1, Aniraj Tower, opposite Kaka Petrol Pump, L.B.S Marg Bhandup
Hiranandani Thane (W)
Lakme Salon, Vega Building, First Floor, Hiranandani Estate, Godbunder Road, Patlipada, Thane West -400607
Mulund (W)
Lakme Salon, Shop no. 3, Ground Floor, Vikas Paradise, LBS Marg, Mulund (West), Mumbai - 400 080.
Kandivali (W)
Lakme Salon, shop no 14,15 eden garden 44 feet road near MCA club mahavir nagar, Kandivali West
Naupada
Lakme Salon,28/29, Avishkar, Ram Maruti Road, Naupada , Thane
Chembur
Lakme Salon, Ground Floor, Rear Side, Shiv Ashish Commercial Center, Plot No.10, Road No.19, Chembur, Mumbai - 400071
Hiranadani Meadows - Thane
Lakme Salon,S-105, Emerald plaza II, Hiranandani Meadows, Off Pokhran Road No.2, Thane
Kopar Khairane
Lakme Salon,Ground Floor, Plot no 17, Sector 28, Koparkhairane Main Rd, Vashi, Navi Mumbai 400703.
Sanpada
Lakme Salon,Moraj Manor, Plot No 3, Sector 14, Shop No 19&20, Sanpada, Mumbai - 400705
Vashi
Lakme Salon Shop No 5 & 6, Air India Employees Maharaja CHS building, Sector 9, Vashi, Navi Mumbai, Next to Jain Mandir
Kharghar
Lakme Salon, Patel Heritage, Shop no 56A, Next to Hiranandani Complex, Sector 7, Kharghar, Navi Mumbai - 410210
Vasant Vihar - Thane
Lakme Salon,Siddhachal Bldg. No 3, Phase.8,Shop No 1 & 2, Vasant Vihar, Opp.Vasant Vihar High School,Pokhran 2,THANE (WEST) 400610.
Seawoods
Lakme Salon, Shop No 35 & 36, Shreeji heights (Akshar), Near NRI Complex, Sector 46-A, Seawoods west, Navi Mumbai - 400 706
Prabhat Road
Lakme Salon,PRESTIGE ICON, NEAR INCOME TAX OFFICE, LANE NO. 14, PRABHAT RD, PUNE 411004.
Kalyani Nagar
Lakme Salon,Shop 2 B, Ground Floor, Sovereign Apartments, Near Big Bazaar, Central Avenue, Kalyani Nagar, Pune - 411014
Aundh
Lakme Salon,203 / Astral Court, 2nd Floor, Above Reliance Fresh, Gaikwad Nagar, Near Gaikwad Petrol Pump, Aundh, Pune - 411007
Kalyan (W)
Lakme Salon , Shop No 5&6, Flower Valley, Khadakpada, Kalyan West - 421304
Pashan
Lakme Salon,Shop No G 7 Orange Life, Opposite Dutt Mandir, Sus Road, Pashan, Pune - 411021
Amanora
Lakme Salon,East Blok, Amanora Town Centre, Kharadi Bypass, Hadapsar, Pune - 411028
Model Town
Lakme Salon B-11, Derawal Nagar,Model Town,New Delhi - 110 075
Wanowri
Lakme Salon,Shop No 3 & 4 Ashwini Palace Building, Next To Kedari Petrol Pump, Wanowri, Pune - 411040
Viman Nagar
Lakme Salon,46/3 Amber Apartment, Opposite Anand Vidhyaniketan School Near Joggers Park Near Krishna Victory & Near Air Force Station, Viman Nagar, Pune - 411014
Shalimar Bagh
Lakme Salon BK - 90 (West),Ground Floor,Shalimar Bagh,New Delhi - 110088.
Malviya Nagar
A-86,Geetanjali Marg, Malviya Nagar, Shivalik, Near Tirupati Medical Centre, New Delhi-17
Saraswati Vihar, Pitampura
Lakme Salon A-21,Saraswati Vihar,Pitampura,Delhi-110034
New Rajendra Nagar
Lakme Salon 109, Shankar Road,New Rajendra Nagar,New Delhi - 110 060
Valid before 31st Dec '2017
Redeem this offer
LOGIN / SIGN UP